Business Coffee Services
Looking for an office coffee service to keep your staff energized all day long? At Tassi Vending, we know that providing coffee, water and tea can make a big difference in your workplace.
We offer high-quality delicious products coupled with exceptional service at affordable prices that make you and your employees feel valued. Our clients know their breakrooms will be stocked consistently, serviced reliably, and enjoy prompt delivery of products.
We have a wide variety of coffees, including Peet's Coffee,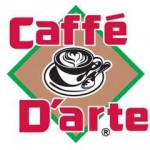 Starbucks, Seattle's Best, Treasure Valley Coffee and a locally roasted favorite, Caffé D'arte. Whether you like Columbian, French Roast or anything in between, we have it all.
Our equipment is high-end and is provided to you at no cost. Need sugar, creamer, cups and all the coffee and tea essentials? We can help you there as well.
We've been providing coffee services to the Seattle metropolitan area for over 15 years. Get started by exploring our office coffee and beverage service options today!
FOLLOW Tassi Vending at: