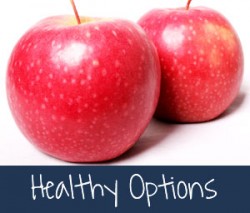 A New Year is the perfect time to make changes within the workplace. Employees have their biggest break of the year, giving everyone time to rejuvenate and relax. When that first week of January comes around and it's time to get back on the grind, it's important to have a work environment that will keep employees motivated to begin a productive year. One of the simplest ways to do this is to provide free food in the office.
According to USA Today, 48% of U.S. workers said that company perks, including the availability of snacks, are a factor when looking at potential companies to work. The millennial work force is looking at big players like Google and Facebook for appealing office environments, and new start-ups are following these examples to attract potential employees. This new workforce demands a workplace that doesn't feel like a workplace, rather a place to enjoy creating and collaborating. The availability of snacks and coffee allows employees to focus on their tasks without needing to leave the office or spend their own hard-earned money.
Productivity is directly correlated with happiness. The happier your employees are at work, the better their work will be. Tassi Vending and Micro Market services can improve your employees' work by reducing the number of breaks they take to go grab food or coffee, offering a great selection to choose from, and showing them you care about their wellness. Whether your office is large or small, we can set you up with the perfect system to best suit your needs.
Say goodbye to lethargic energy in the office on that first Monday back and surprise your employees this New Year with free access to snacks and coffee. Contact us to get started!