Seattle Bottled Water Coolers
Have cool, refreshing water delivered to your office.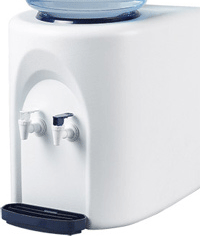 Even the littlest amenities at the office make a huge difference in health and productivity. Show your employees you care by providing cleaner, better tasting water.
Looking for a water cooler for your office? Turn to Tassi Vending, your local leader in water cooler rentals and service. We offer a variety of styles and models to meet your individual needs. We have the experience to assess your space and offer the best possible solutions to meet your office's needs.
FOLLOW Tassi Vending at: