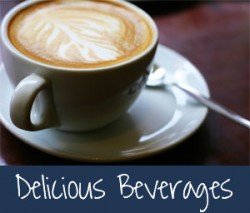 We've discussed the importance of vending machines, micro markets, and readily available snack food in the workplace, but let's not forget the most critical office necessity—beverages! Access to healthy water is a basic right for employees, and providing coffee is almost as necessary for those who rely on caffeine to get through the workday. Quench your employee's thirst with beverage services by Tassi Vending.
Have cool, refreshing, crystal clear water delivered to your workplace with Tassi Vending bottled water coolers. Your employees will appreciate cold, better tasting water that is easily accessible. We offer a variety of styles and models of water coolers to best fit your specific needs and space. Our experienced installers will access the allotted space and provide the best possible solutions for a water cooler in the office. Water will be delivered and refilled periodically. Even the smallest of amenities will improve employee health and productivity, and clean water is the most basic of office necessities.
Keep the coffeeholics of your office caffeinated throughout the day with our coffee services. Some people really do need coffee to function, so providing your employees with caffeinated beverages is vital. In-house coffee increases productivity by reducing trips to the café throughout the day and satisfying those who depend on caffeine. Tassi Vending offers high-quality products including Starbucks, Seattle's Best, Pete's Coffee, Treasure Valley Coffee, and locally roasted favorite Caffé D'arte. From French Roast to Columbian, we have it all! Our high-end equipment is given to you along with services at no additional cost. We even provide all the fixings—need sugar, creamer, cups, extra coffee or tea essentials? You got it. Our exceptional service will ensure your break room is stocked regularly, maintained reliably, and everything is delivered promptly. Drink up!
Contact us at Tassi Vending to order your office beverage services today!