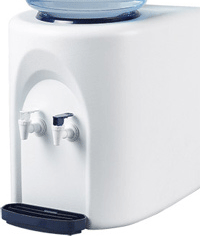 The office water cooler is the classic hearth of office conversation, and having one of our Tassi water coolers in your office is not only a good way to keep your employees healthy and hydrated, but also to foster better work relationships! And while it's good to talk about your weekend hiking trip or new puppy while you're filling your cup alongside your boss, here are a few tips of conversation topics you DON'T want to bring to the water cooler.
"You would not BELIEVE how hung-over I am…"
Never let on how hard you party! In an office environment, this kind of bragging comes off as irresponsibility that people might think translates to your work. Keep your tequila stories for your friends.
"So I heard Tim's wife filed for a divorce…"
Don't gossip! Even if you think something is common knowledge, talking about your coworkers behind their back is rude and presumptuous and basically the fastest way to make everyone hate you. No one is ever going to gain respect for you because you told them a juicy rumor, but it's quite likely they'll lose it.
"Doesn't this place just make you want to kill yourself?"
Don't bad-mouth your job! Even if YOU hate where you work or what you do, the person you're talking to might not feel the same way, and you run the risk of hurting their feelings or insulting them, not to mention the possibility that your discontent will get back to management!
"So I met this cutie at the bar last night and…"
Just as they say, sex is the ultimate taboo! Never talk about anything that goes on in the bedroom, whether it's regarding someone you just met or your wife of thirty years. No one wants to hear about it.
"The doctors say it's terminal…"
No one likes a downer. Even if you have sad things going on in your life, avoid talking about them to coworkers. Your workplace is somewhere you need to put on a brave face and put aside your personal problems. The absolute WORST two topics: your rough break-up or your financial problems.