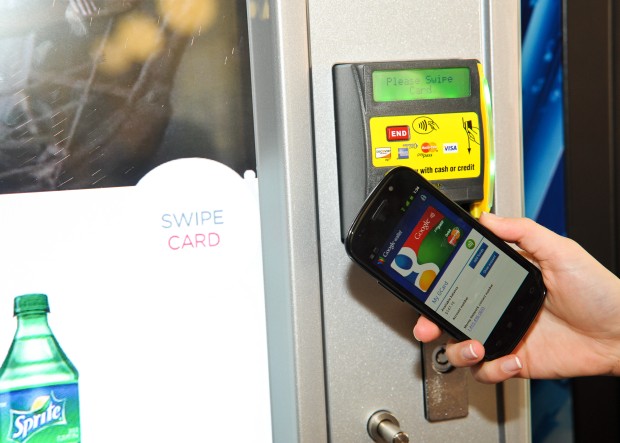 The world has changed quite a bit since the days of nickel Coke machines. While cash and coin vending machines are still the norm for most of the vending machine industry, security concerns coupled with the expanded accessibility of the technology behind vending machine payments means that operators and vending locations must adapt to thrive and better serve customers and employees.
Electronic Payments
Credit and debit card payments are nothing new, but smart vending machines still permeate only about 10% of the national vending machine market. That's in the face of improved security methods, digital screens, and the estimation that vending sales can be increased between 25-30% by accepting debit and credit card transactions. Furthermore, smartphone-based NFC payments are coming into the marketplace with big pushes from technology companies such as Google, Apple, and Samsung, signifying a further need to future-proof vending and micro market payment options.
Social Media Transactions
On the bleeding edge of vending machine technology are promotion-focused machines. Several have made their debuts at major sporting arenas, providing promotional material like autographed merchandise, beer vouchers, and more in exchange for a tweet. Users are prompted to tweet to a specific hashtag and are sent an automated code, which triggers the machine's dispenser. This year, pre-Oscar events in Los Angeles were graced by a similar machine, offering points to users who mention users and hashtags in their tweets. The points can later be redeemed for prizes at the machine. It's an interesting concept for event promotions, but the practical implication for retail is still up in the air.
Personalized Accounts
Depending on the vending machine's manufacturer, some micro markets POS systems and vending machines offer personal user accounts, allowing return customers to save their payment methods behind username and passwords. Rolling credit provides customers the ability for cashless payments and reduces the number of transactions charged to their credit cards. It also provides security options for the location and operator, as user credentials can help verify authorized customers and track losses.
One thing's for certain: making vending machine payments easier and more convenient for customers will only increase sales and provide a better snacking experience for employees. If your vending machine solutions are looking drab and depressing, it might be time for a change. Modernize your vending experience and leave the workload to someone else. Contact Tassi Vending today to plan a new vending experience catering to your location's menu and space requirements.
Image source, labelled for reuse