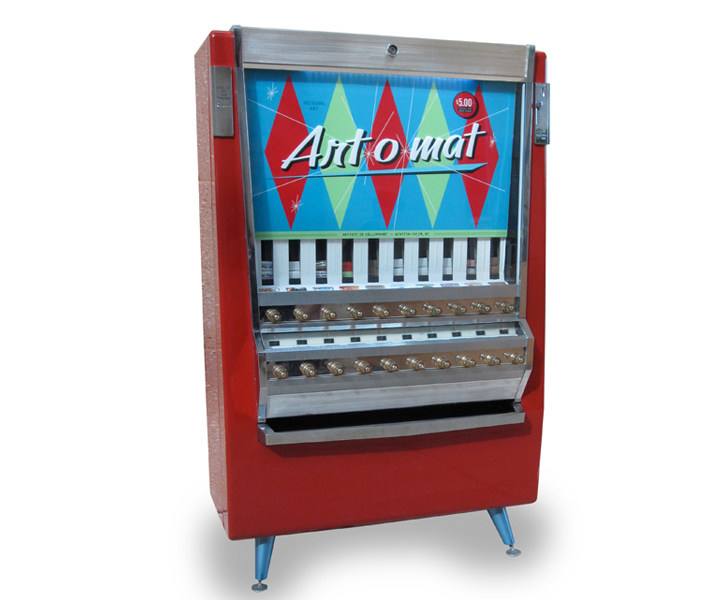 When you think of a vending machine, you probably don't think about the history behind it, or perhaps you don't even think there's much of a history at all. Surprisingly, the vending machine has more of a background than you'd think, which includes an odd variety of items that go far beyond candy bars and potato chips. Here's a brief timeline of our favorite snack-dispensing device and the things it has conveniently provided for us over time:
215 B.C. – The first documented vending machine was designed by Hero, a Greek mathematician, to distribute holy water. The machine accepted bronze coins and was found in Egyptian temples. Don't forget your goblet!
1076 A.D. – A coin-operated pencil dispenser was created by Chinese inventors.
1700s – Coins could be exchanged for tobacco in English taverns.
1800s – The first coin-operated vending machines for commercial use were introduced in London to distribute postcards and books.
1888 – The United States got its first vending machines from Thomas Adams Gum Company. They sold tutti-fruiti gum for one cent throughout New York City's subway platforms.
1920 – The first automatic vending machines dispensed soft drinks into cups.
1926 – Vending machines began dispensing cigarettes, launching a shift toward higher priced items including candy and canned soda.
1950s-70s – Apparently vending machines have not only been used for convenience, but for safety as well… airports used to have ones that dispensed life insurance policies in case the plane crashed. Now that's comforting.
Modern day – The vending machine has come a long way, and continues to provide us convenience at work, on the go, and throughout our daily outings. Contact Tassi Vending for the best Seattle vending and micro market services!
Featured photo found here.